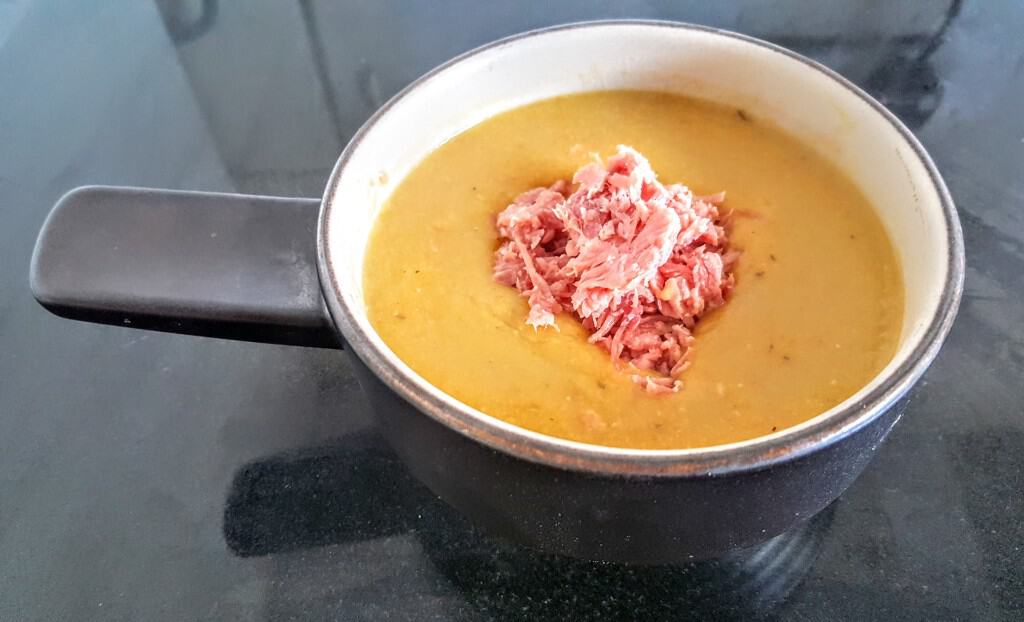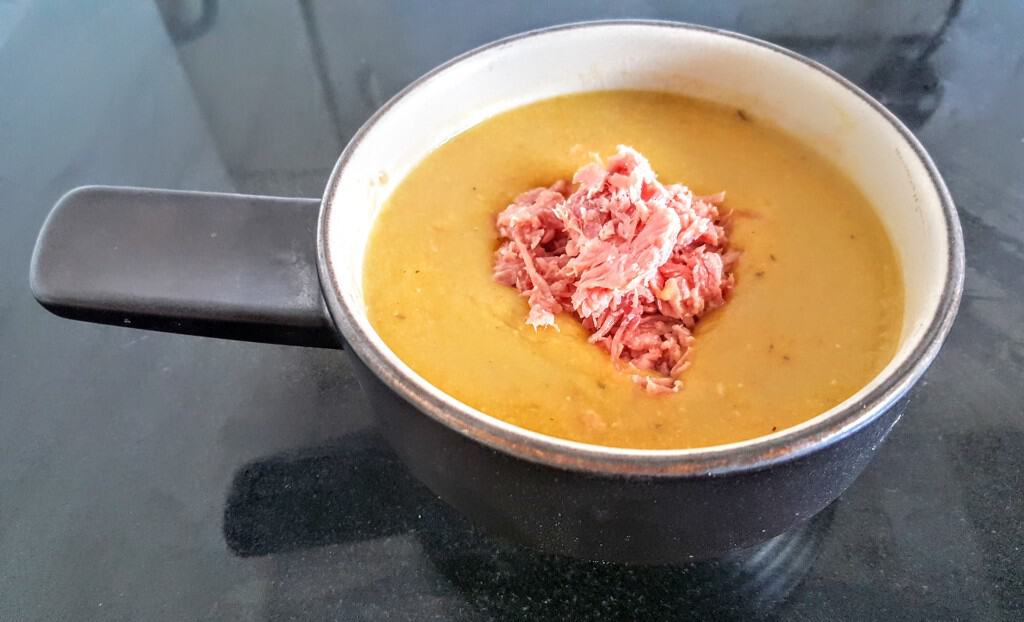 I am loving everyone's enthusiasm in my Slimming World Soup Facebook group; it's so inspiring and I like to think we all bounce ideas off each other.  And three years on after getting a Soup Maker for Christmas, I'm still learning little tips and tricks with it.  Last week I learnt that cous cous and quinoa won't talk back to you so be prepared for some of these to be added in to the mix, although there are some things such as baked beans, passata, tinned stewed steak and some others that don't work.  It can't all be perfect so I work around it.
But I also get a lot of recipe requests and others wafting their new creations on my laptop screen begging to be sampled; I just want to try them all and my soup list of desire is forever growing.  That can't be a bad thing, surely?  
So here is the soup recipe I christened my newly installed kitchen with for my YouTube Channel, which is a Split Pea & Ham Soup.
Recipe
Ingredients
Frylight
250g split peas (soaked in water overnight)
200g lean ham (hold back 50g to top soups at the end)
1 onion, diced
1 carrot, peeled & diced
1 celery stick
2 garlic cloves, minced
1 tsp thyme
1 ltr water
2 & half ham stockcubes
Seasoning
Method
Drain and rinse the split peas that have been soaking overnight.
Spray a large frying pan with frylight and saute all the veg on medium to low for approximately 10 mins or until the onions have softened.
Transfer everything in to the soup maker (except 50g of the ham) and set to smooth.  If you haven't reached the 1600ml line, then add a little bit of water until you have.
Set to smooth, then serve and top with ham.  Side Note: If you're using a pan, then simmer for around 30 minutes and blend.
And this has left you hanging for more, then why not go and add your email to my free recipe subscription service on the right?  I also post a new recipe video on my YouTube channel every Friday at 6pm which you're more than welcome to subscribe to that too for a more guidance (I have lot of Soup Maker recipes there and here to choose from).
If you don't want to miss out on future recipes, then why not subscribe for free below to get the latest straight in your inbox?